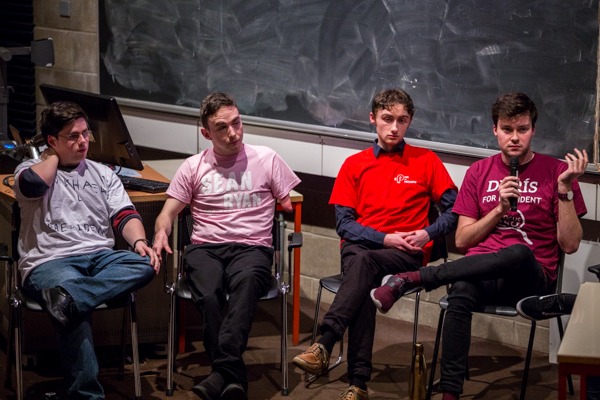 The annual TCD Students Union election period has once again descended upon the campus, bringing with it fresh examination of activism and representation campus.
Hustings serve as an opportunity for candidates to Students Union sabbatical positions to be quizzed in depth on their policies and experience in various areas with the aim of giving voters a fuller picture of how they would represent their interests if successful. The student LGBT Society, Q Soc, introduced the concept of an LGBT specific hustings in 2012 which has evolved in the intervening years into the broader Equality Hustings, which this year was co-moderated by the University Times and Cumman Galeach.
The 12 candidates in this year's election were present, competing for five sabbatical officer positions and the editorship of University Times. http://www.universitytimes.ie/2018/01/12-candidates-to-run-in-tcdsu-elections-2018/
They were questioned on their manifestos, their experience and their intended policies for minority groups by the moderators, a panel of equality experts, and members of the audience. The panel included Síona Cahill, VP for Equality & Citizenship, USI (Union of Students Ireland), Joel McKeever, Chair, Trinity LGBT Staff Network,
Dipo Adebisi, TCDSU Ethnic Minorities Officer, a representative with questions from the Trinity Disability Service, and Equality Office.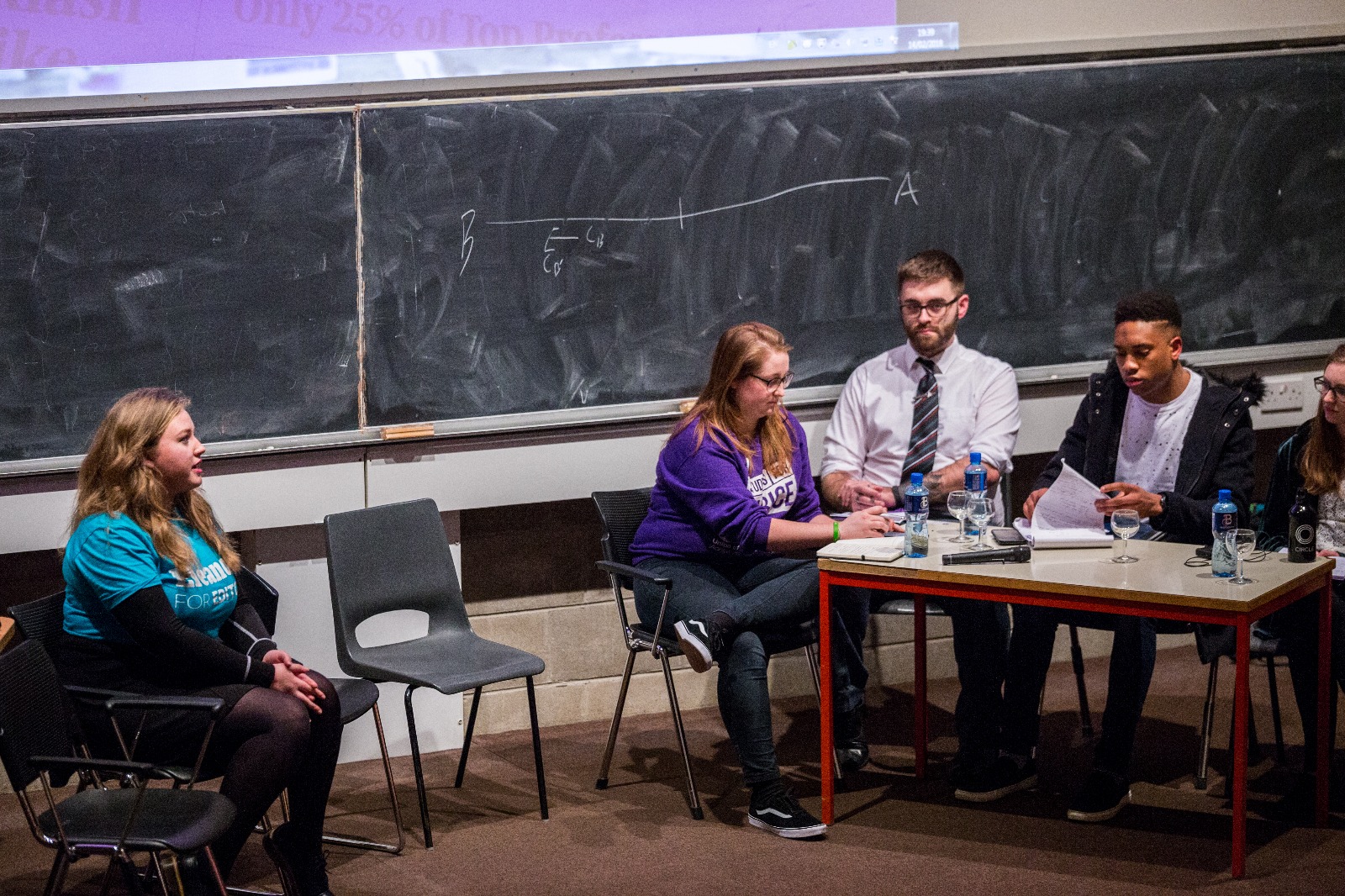 Questions raised from an LGBT perspective included: how to ensure LGBT students from variable socio-economic or ethnic backgrounds are equally included in student life, how candidates will advocate for transgender students in dealing with their department during their social transition, how LGBT students can be encouraged to socialise and integrate without a reliance on alcohol-based events, and encouraging higher levels of diverse LGBT representation in student politics.
This year's sabbatical officers were elected last night on the 22nd of February.
Contributed by Joel McKeever
Photographs contributed by Ben Morrison, University Times